....icky and creepy...right??!
...so since i have have little kiddos (7 year old boy and 4 year old boy/girl twins)....the spooky and gross halloween candies have been calling to be made this year....most of these are made from candy and candy melts (or wafers) that i had already and are pretty simple to make....
...some are molded from silicon ice cube tray molds that i have been getting for cheap at
five below
...it's great because they change their seasonal stuff all the time and always have a new ice cube tray to match the season...(i'm sure other dollar stores may have similar too)....i got a tiki one over the summer and need to find a reason to use it!....
....the bugs are from the infamous
Hello, Cupcake
! book (did you know there is a 3rd coming out in 1/2012??)...these are made from skittles and candy melt (so very easy and these were a huge icky hit!)....
....the other candies are vampire bunnies, skulls, jack o lanterns, vampire teeth (all made from ice cube tray molds and candy melts), eye balls 2 ways (1 from
peppermint malt balls
[got these at Target], m and ms, and candy melt [in black for the pupil and red to make them bloodshot]....the other is made from a white candy melt disc, a mini m and m, and candy melt in black and red as well, witch fingers (made from
these
really disgusting looking candy apple flavored licorice and topped with some red candy melt, and some vampire jack o lanterns (ok that one's a stretch!)...made from a
pumpkin shaped york peppermint patty
with googley eyes (made from black and white candy melt) and candy melt accents.....
.....and you get a bunch of semi-homemade halloween candies that you can use to top cupcakes, cakes....or whatever witches brew you concoct (such as these cupcakes which are just topped with a whole lotta them!...or you can just eat them on the go...if you get the craving for a centipede or a gross witch finger....
AND.....
.....i'm celebrating because in 2 days i'll be officially done with my doctor of pharmacy degree (woohoo!) and also because i want everyone to make some gross stuff this halloween....i put together a "halloween treat care package" to GIVE AWAY and spread the love!....
.....it has a bunch of my favs----vampire teeth silicon mold, regular sized and mini halloween cupcake liners, assorted halloween cookie cutters, candy melts (in white and assorted colors), caramel apple sugar babies, peppermint malt balls, some food colours (from the sugarcraft supply shop
Motek Sugarcraft
) and if you don't feel like making your own....that's fine too---i'm including some
assorted halloween gumballs
you can use too...!

....as my daughter would say...."that's a lot!"


....i can tell your creative juices are already flowing....you
*need*
to make some icky halloween stuff right...right?.....ok.. enter to win by leaving me a comment on
what you are going to make with these goodies
....you can also enter more by 1) following the blog 2) liking
sugarswings
on FB and 3) following
sugarswings
on twitter (leave a comment for each time to enter and if you already do those things...just leave comments as well...)...and that's it (continental US only)...i'll either use random.org or have one of the kiddos pick a number....please remember to leave a way to contact you if you win.....this will run until Saturday Oct 8th at midnight EST so i can get the stuff into the mail before halloween...!
....thanks and have an awesomely awesome day!
AND YAY the winner is:
Congratulations to you!
I would make the eyeballs - my son (and his friends) would get a kick out of those!
Congrats Dawn and can't wait to see some eyeballs!!! Thanks to everyone who played along :)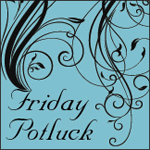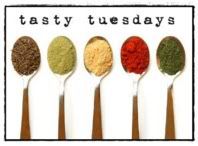 tidy mom
works for me wednesday